About Cunningham Pest Control
Cunningham Pest Control is a locally-owned-and-operated licensed pest control company that serves Havertown, Pennsylvania, and the surrounding areas. We are a small business that delivers big results, handling all your residential pest control and commercial pest control needs, including rodent control, insect baiting and spraying, bird control, and more.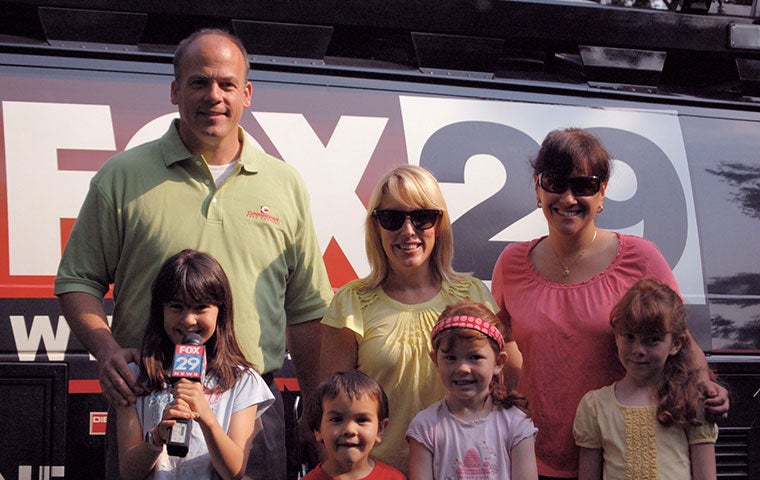 Cunningham Pest Control was founded in 2004 by a husband and wife team who wanted to do something different. With family experience in the industry, pest control was a natural choice. Over 15 years later, our business is still going strong, and we pride ourselves on offering our customers small company attention with large company results.
Why Choose Cunningham Pest Control
Cunningham Pest Control is an easy choice for your pest control needs.
We have an over 90% customer retention rate.
We service Pennsylvania, Delaware, and New Jersey.
We provide residential and commercial services.
We offer commercial-only services in Philadelphia.
We are licensed by the Department of Agriculture in Pennsylvania, Delaware, and New Jersey.
We are a full-service company offering comprehensive pest control solutions.
We use environmentally-conscious products and methods to best target pests the right way at the right time to minimize our impact on the environment while still achieving quality results.
We have a Five Star rating on Facebook from our commercial customers.
We offer one-click payment options.
We customize our services to meet your needs.
We value open and quick communication and offer texting options to make it easier for our customers.
We provide consultations.
We offer emergency services.
We have comprehensive insurance coverage.
We are a local, family-owned-and-operated company.
We are a women-certified business.
We are a minority-certified company.
We are involved in our community through outreach programs and participating with local charities.
With Cunningham Pest Control, you'll receive the high-quality services you need to rid your home or business of pests in an effective and eco-friendly way.
We Love The Jobs You Hate
Most people have no interest in dealing with pests. That's why you're in luck if you live in Pennsylvania, Delaware, or New Jersey. The technicians at Cunningham Pest Control love the jobs you hate and are experts at eliminating all of your pest problems. Call us today to request your consultation.