How Did These Bed Bugs Get Into My Home?
When you think of hitchhikers, the first image that comes to mind might be of a backpacker holding his thumb out on the side of the highway. The bed bug is one type of hitchhiker in Lebanon that would prefer to remain unseen. Bed bugs in Havertown are tiny pests that are more than capable of catching a ride on your clothes or any other items you might carry into your house. Once inside, these insects will hide in obscure, out-of-reach areas. Bed bugs are nocturnal pests and emerge at night to bite you while you sleep; because their saliva carries an anesthetic property, you are often left helpless and unaware while they snack on your blood.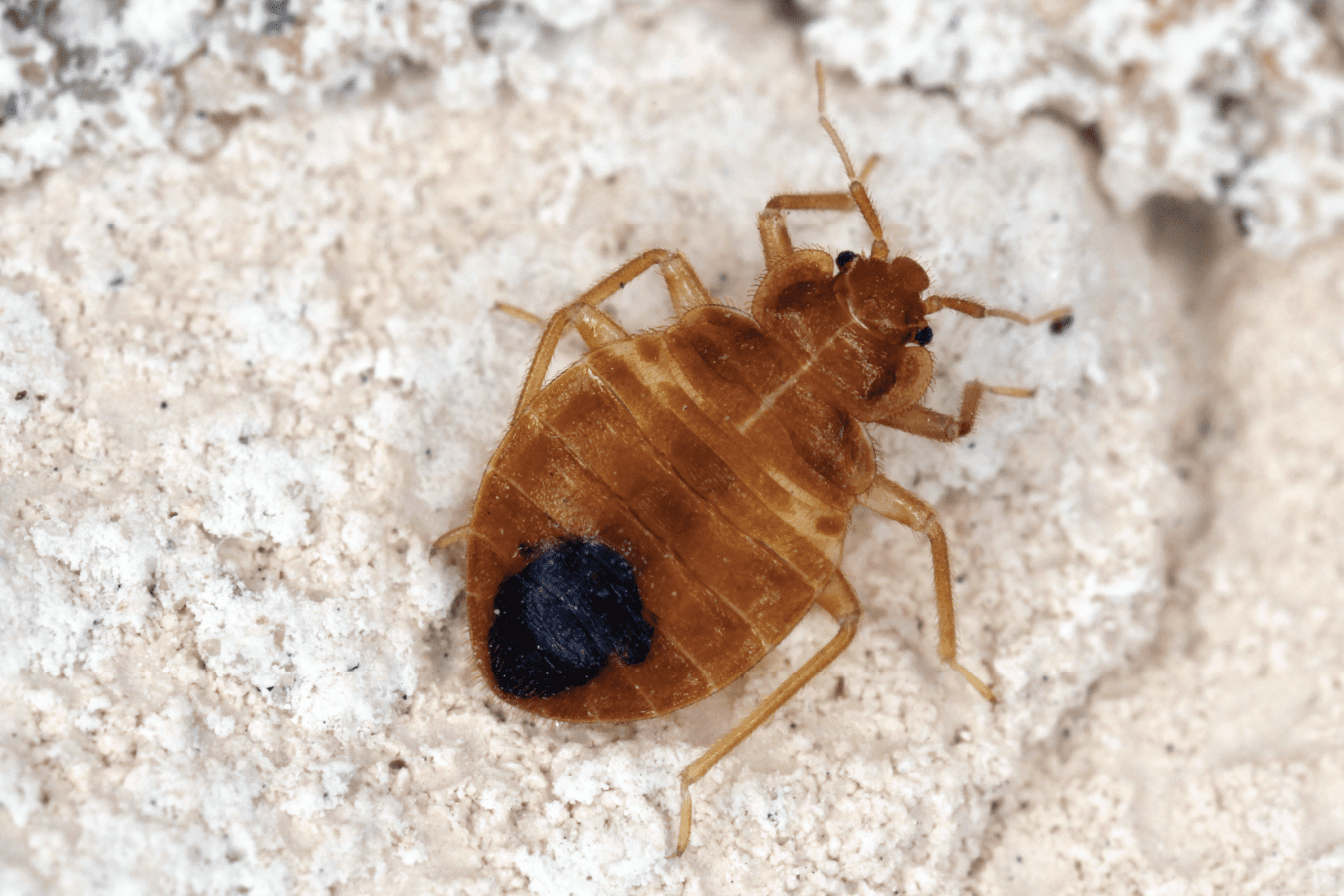 When you wake up to unexplained bite marks on your skin, reach out to Cunningham Pest Control immediately. Bed bugs in your home are tenacious pests that will quickly spread when left uncontrolled. Our local experts have been solving pest problems in Havertown for over 15 years and have the training to address big and small bed bug problems! Get started with a consultation by reaching out today.
Our Bed Bug Control Process
Bed bugs are difficult pests to control because they can be so tough to detect. However, an inspection performed by trained professionals is the best way to locate the source of bed bug activity in your house. Our experts will work with you to schedule a visual inspection and treatment. Before we begin, we will also discuss any necessary prep work you must complete.
Here are some common areas in your home where bed bugs prefer to hide:
Bedding
Bed frames and headboards
Behind wall socket covers
Mattress seams
Pillowcases
Once we've discovered the source of your bed bug problem, you must complete a pre-treatment checklist before we can begin treatment. We offer single-room or whole-house treatments, as well as bed bug monitoring; Cunningham Pest Control has a 100% track record with our bed bug chemical treatments. Our bed bug control includes multiple treatments consisting of an initial service, follow-up service, and final inspection, all included in the cost. Call now to learn more!
Bed Bug Prevention Tips From Local Professionals
Experts agree that the best way to control pests in your home is to prevent them from entering in the first place. Because bed bugs are tricky to identify and manage, here are some simple yet reliable tips for keeping bed bugs out of your house:
Inspect your hotel or motel room for bed bugs before bringing luggage and personal items inside.
Know the signs of a bed bug infestation and where bed bugs like to hide.
Do not bring used mattresses, box springs, and other furniture into your home.
Regularly vacuum your floors.
Place bed bug proof covers over box springs and mattresses.
Never leave personal belongings on the floor or near other people's belongings while in a public place.
Immediately wash and dry newly purchased clothing, linens, and bedding on the highest heat settings possible.
Fast & Effective Pest Control In Pennsylvania
Unfortunately, bed bugs are some of the most troublesome pests you can uncover in your home or business. When you are experiencing a pest problem, you need a professional solution. Cunningham Pest Control is your best choice for pest control in Havertown and the surrounding communities. We offer expert services for a number of our area's toughest pest problems, including commercial exterminator services, effective mosquito control, and our spotted lanternfly service. Additionally, we offer a community outreach program to remain active and supportive of our community. Contact Cunningham Pest Control today to request a consultation and learn more about our home pest control and commercial pest control service plans.