The Many Dangers Of The Spotted Lanternfly On The East Coast
The spotted lanternfly is an invasive species of insect first discovered in Pennsylvania in 2014. This destructive plant-hopper feeds on a wide variety of trees and plants, threatening the profits of Pennsylvania's 18 billion dollar fruit tree, wine, wood, and nursery industries. The spotted lanternfly also puts a strain on Pennsylvania's economy and quality of life – even for its residential communities.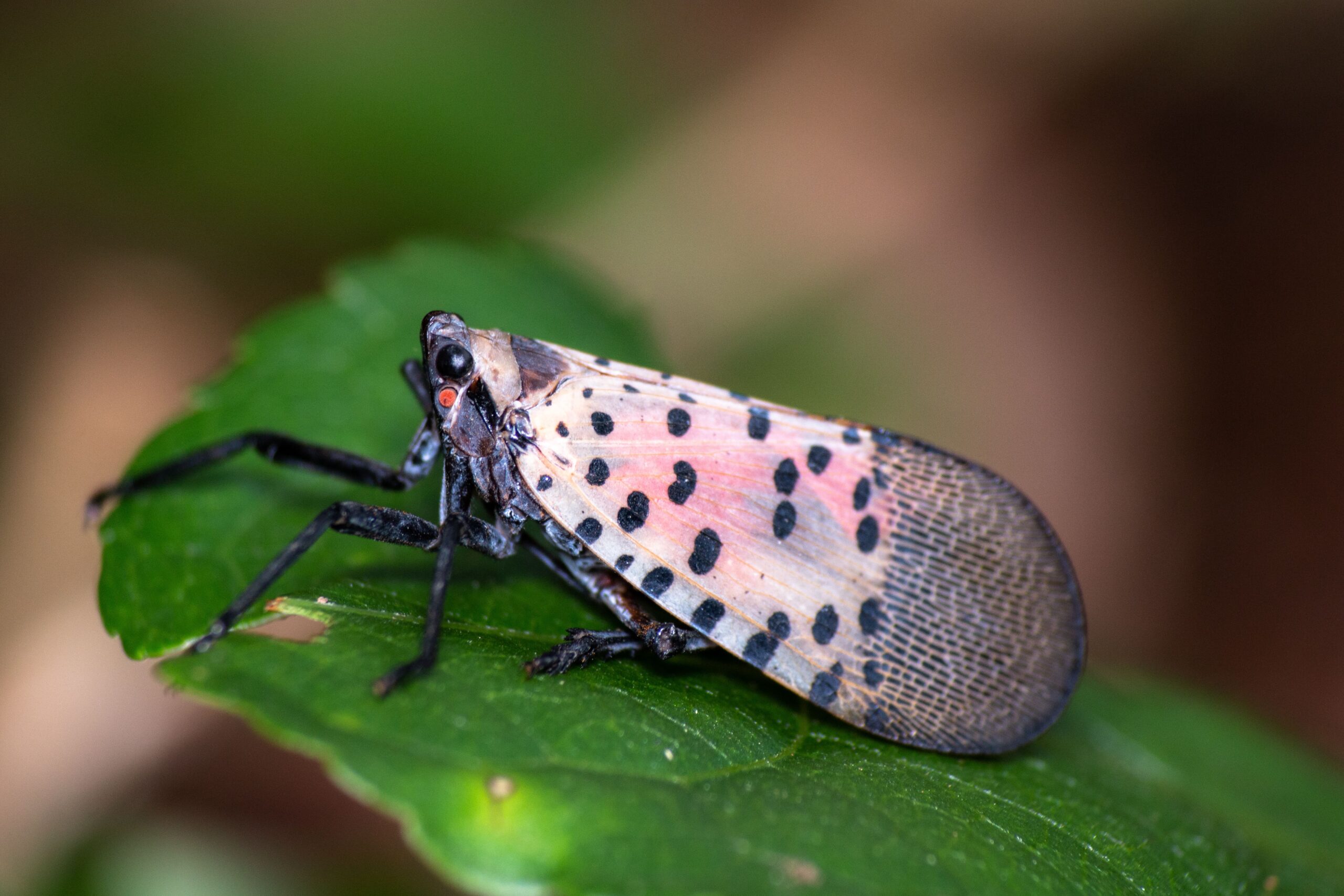 At Cunningham Pest Control, we understand the dangers of spotted lanternfly activity better than anyone. We are proud to have served more than 2,000 happy customers with a variety of management solutions, including spotted lanternfly control that works fast against rapid breeding cycles and migratory damages. Our small company attention provides big company results, generating value for residential and commercial customers alike.
Give Cunningham Pest Control a call today to discuss spotted lanternfly control solutions with a trained professional. One of our technicians will be happy to provide a quote at your earliest convenience.
Spotted Lanternfly Control Services
The spotted lanternfly control services Cunningham Pest Control provides two separate benefits. First, regular treatments ensure you are doing your part to protect your home, environment, and future generations from the threat of this invasive species. Second, the applications provided by our team also defend against other serious pests, including local flea and tick populations. These are not broad-spectrum products and instead target malicious pest activities at their root.
Scheduling a control service from Cunningham Pest Control has never been easier. We offer two forms of spotted lanternfly control for your home or business:
Summer Monthly Maintenance: This service involves monthly spraying of the spotted lanternfly around your property during their peak season (July-September).
Special Occasion Spraying: this is a one-time service opportunity that treats your property against spotted lanternflies before a special event, such as a wedding or a party.
Regardless of the option that serves your needs best, Cunningham Pest Control will always proceed with the best and most effective methods available for dangerous invasives, such as the spotted lanternfly. As soon as you contact our office, the team will spring into action to gather all necessary tools and products. We are also happy to respond to emergency pest control calls if needed.
Once we arrive at your property, a trained team member will identify the spotted lanternflies. We will begin applying products using a backpack sprayer and hand tank, both of which are vital to ensuring we eliminate all stages of the lanternfly's life cycle. Any specific problem areas will receive hand applications that address problem populations at their core.
Cunningham Pest Control is aware of the seriousness of a spotted lanternfly infestation and understands you need to remove them from your property as quickly as possible. To aid in this process, we offer no-hassle scheduling services that cater to individual preferences. Call today for details.
Why Choose Cunningham Pest Control For Spotted Lanternfly Control
At Cunningham Pest Control, we make it our mission to love the jobs you hate – every single time. To combat dangerous pest species like spotted lanternflies, we lean into our core strengths and abilities to get the job done right.
Hundreds of homeowners throughout Pennsylvania, Delaware, and New Jersey trust Cunningham Pest Control to protect their yards and gardens for the following reasons:
We firmly believe that our differences are our strengths. We are proud to be 100% women and minority certified in our field, bringing new ideas and methodologies to every service we complete.
We are licensed by the US Department of Agriculture in three separate states. Our comprehensive insurance coverage keeps you and your family safe through it all.
Our services are always customizable. No matter how you need us to monitor your spotted lanternfly situation, trust Cunningham Pest Control to do things on your terms.
We offer texting capabilities that keep communications quick, concise, and immediate. If you think or know that a spotted lanternfly may have infiltrated your property, our team will be able to respond right away.
No matter what your current spotted lanternfly needs may be, Cunningham Pest Control is proud to simply get it done – in word, in deed, and in action. We refuse to be just another pest control company offering basic monitoring services and instead do everything we can to meet or exceed your every expectation.
Get in touch with one of our technicians today to discuss the treatment options available for your home. Have some additional questions first? Feel free to submit an online contact form to learn more about our home pest control and commercial pest control services, or simply text us directly to schedule emergency services. We look forward to being a part of your spotted lanternfly solution.